TBS Student Exchange Program for Spring 2019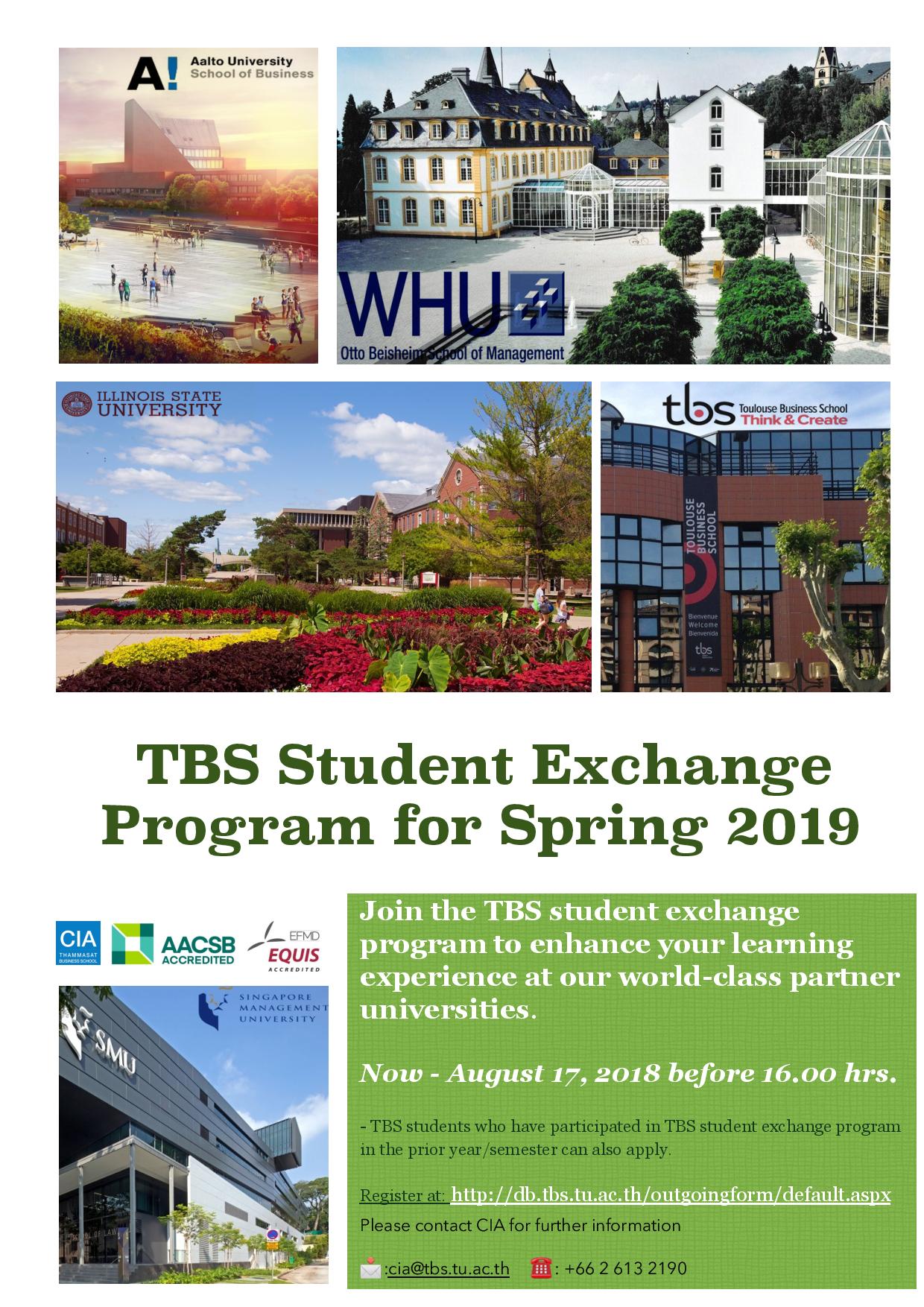 Center for International Affairs would like to inform you regarding the details on the Exchange Program for Spring semester 2019 as follows:
Announcement
Undergraduate Level:  Announcement
Graduate Level: Annoucement
University List: List
Online Application: http://db.tbs.tu.ac.th/outgoingform/default.aspx 
Documents required: 
1. one-inch photos, taken within 6 months prior to the application date.
2. Transcript.
3. TOEFL or ILETS score reports taken within 2 years.
4. Course Transfer form. 
5. Essay. 
6. Curriculum Vitae.
Note: Course Transfer form and Essay are downloadable at: www.inter.tbs.tu.ac.th/index.php/outgoin/
Application deadline: August 17, 2018 at 16:00 hrs.
Should you need more information, please contact us at Center for International Affairs (CIA). 
Tel: +66 2 613 2190
Cell: +66 84 091 3832
E-mail: cia@tbs.tu.ac.th